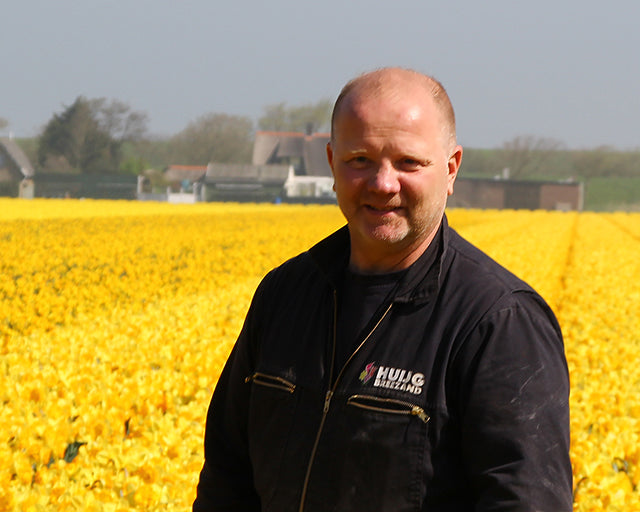 About the Grower: Huijg Breezand
At a young age, Hein Huijg bought 10 kilos of tulip bulbs for 850 Dutch guilders from his savings.
After one year, he was able to triple the yield and he kept 20 kilos of his harvest.
Hein invested his profit in other tulip bulbs.
This was the start of the bulb company 'Huijg Breezand' in Breezand, The Netherlands. Around the end of the eighties, John and Raymond Huijg

(see photo

) became partners. The company has grown t

o over 45 hectares of flower bulbs nowadays!



Tags