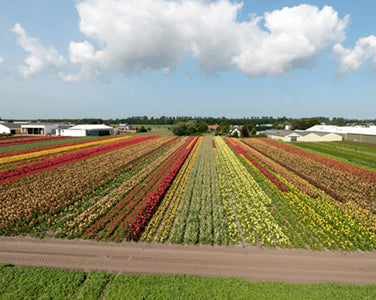 About the Grower: Canna Farm Van Haaster ('De Groeneweg' Nursery)
Around July, the fields of Canna Farm Van Haaster (or De Groeneweg Nursery) in De Zilk, the Netherlands is coloured in warm earth tones, red, yellow, orange, salmon and pink.
On the sandy soils of the Dutch flower bulb district, Alfons and Monique van Haaster grow world class
cannas of

unrivaled

quality.
Alfons grew up in a traditional flower bulb nursery family and
has been practicing his passion for cannas for over 30 years.
He is one of very few growers in the Netherlands who is specialised in cultivating cannas!